Housing market in the Netherlands in 2023
Housing market in the Netherlands in 2023
Should you buy a house on the Dutch housing market?
To 'expat mortgages'
Many expats buy a house in the Netherlands to improve their living comfort and save on expensive rental costs. Are you considering purchasing your own property too? Then it's wise to do some research on the housing market in the Netherlands. After years of madness and sky-high house prices, the housing market now seems to be cooling down. What's going on exactly on the Dutch housing market of 2023 and what are the forecasts? Should you buy a home, or should you wait? Read this article for up-to-date information about the housing market and smart tips to improve your chances of buying a house.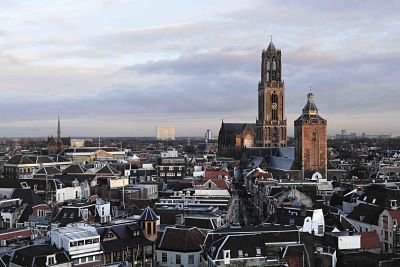 Situation housing market Netherlands
The property market in the Netherlands seems to be cooling down in 2023. However, if we take a look at history, currently the number of homes for sale remains low and available homes still sell quickly. We'll explain this with Dutch housing market data of Hypotheken Data Netwerk, NVM,  Kadaster, Rabobank, CBS and ABN Amro.
Development house prices 2023
Since the all-time low of the Dutch housing market in 2013, house prices rose higher and higher. Especially the last years prices were sky-high and overbidding on a house was rule rather than exception. Also, in the first half of 2022 prices rose sharply at the housing market, with 10% compared to the year before. The average selling price of a house in Q2 2022 was 448,000 euros. 
Dropping home prices in the Netherlands
Despite these high house prices there's some good news for potential home buyers. The last few months, the pace at which house prices have risen has slowed down and the price increase has flattened. In some municipalities there's even a decline in house prices.
Expectation house prices Netherlands
Banks like ABNO Amro and Rabobank expect house prices to level off further and in 2023. Due to the high price increase of homes in the first half of this year, the prognosis is that house prices will rise with 15% in 2022. For 2023, the experts assume an (average) slight increase of house prices on the housing market in the Netherlands, around 3%.
Higher mortgage interest rates, lower house prices
The flattening rise of the house prices is related to the higher mortgage interest rates, strong inflation and the energy crisis. 
Although the Dutch economy grew strongly in Q2 2022 and many people have jobs, unemployment is likely to rise slightly.
Due to the rising mortgage interest rates, people can borrow less for their maximum mortgage in the Netherlands. 
Increasing prices of groceries and energy and uncertainty about future costs lead to less confidence in the housing market in the Netherlands.
Because of this, fewer people are considering buying a house in the Netherlands. If you're considering purchasing a property, this in in your favour. You have less competition, and you probably have to outbid less. In some municipalities house prices are already dropping. 
At the same time, there are more houses for sale on the housing market in the Netherlands. Compared to last year, the supply was 55% larger in Q2 2022. This increase in available houses is probably partly because people who bought a newly built house are more likely to put their current home up for sale earlier, because they are afraid that they won't be able to sell their house. 
Sell first, then buy a new house
It's also possible that the sale strategy on the housing market in the Netherlands is changing. The last few years it was common to first buy a new house and sell your own house second. Recently sellers are more likely to sell their old house first. This puts an end to the buy-then-sell strategy. After all, as a seller you don't want to end up with two houses and double housing costs.
The message that the housing market is cooling down is positive for potential buyers. However, there's still a housing shortage. The housing market in the Netherlands has been tight for years, with too little houses for sale and a lot of competition. 
Few homes were built during the previous housing crisis and the construction of newly built houses has been under pressure due to the nitrogen crisis.
Due to economic prosperity, high rental prices and low interest rates many people wanted to purchase a property in the Netherlands.
It will take time (and a lot of houses) before this shortage will be under control.
Overbidding and your mortgage in the Netherlands
Despite the remaining shortage, overbidding on a house is decreasing. It's often unnecessary to make an offer above the asking price. And if people overbid, the amount is much lower than it used to be. That's a big difference compared to earlier this year. In the beginning of 2022, 80% of the houses was sold above the asking price. 
Overbidding and maximum mortgage
That's great news, especially if you want to buy your first house in the Netherlands. Now overbidding is getting less common, you need less savings to purchase a property. You can get a Dutch mortgage up to 100% of the market value of your house. All the extra costs purchase cost to buy a house and the amount that you overbid on the value of the house to win the offer, you'll have to pay out of your own pocket. 
Calculation example overbidding on a house
Asking price: € 410,000
Purchase price: € 465,000
Appraisal value: € 440,000
Maximum mortgage: € 440,000
Savings needed: € 25,000 > the difference between the purchase price and the appraisal value
Beware that the amount of savings in this example doesn't include the purchasing costs and financing costs you'll have to pay when buying a house in the Netherlands (about 3 to 6% of the purchase price). This calculation example only covers the amount of savings needed for overbidding.
Housing market crash in the Netherlands?
Now the prise development is flattening, the mortgage interest rates are increasing, Due to the rising house prices of the last few years, lots of people are wondering when the house market will crash.  Because of the remaining housing shortage, experts don't expect the housing market in the Netherlands to crash in the near future. 
To buy or not to buy a house in the Netherlands?
In summary, the Dutch housing market stays tight and house prices are expected to keep rising. However, nobody knows for sure what's going to happen on the real estate market. It's a scientific fact that economic trends and house prices developments can't be foreseen.
So, to buy or not to buy a house in the Netherlands? If you want to purchase a property and you can afford it, you should.
House prices move up and down, and the value of your house will probably increase slightly or stay the same in the near future. In the long term the value of your property will rise for sure. Besides the developments in house prices, buying a house will increase your living comfort and it's cheaper than renting. 
How to improve your chances on the Dutch housing market?
Because of the remaining shortage at the housing market in the Netherlands, a good preparation before you start your house hunt is important. It strongly increases your chances of buying a house. Follow these three tips to help you purchase your dream house:
Hire a real estate agent: if your house hunting in a popular area, a realtor will give you a much better shot at actually buying a house. He or she has knowledge of the local housing market and knows in advance which houses will come on sale. With an estate agent you'll be one up on your competition.
Put in a good opening bid: take your opening bid into careful consideration (an estate agent can also advise you on this!). If your offer on a house is too low, you're out. However, if you overbid too much, you're wasting your money.
Book a free appointment with a mortgage advisor: it's important to explore your mortgage options in the Netherlands in advance. This way you're sure about your budget and you might be able make your offer more attractive by leaving out the financing clause. Want to know what's possible for you? Book a free consultation with our experienced mortgage advisors.
Want to know more about buying a house?
Read more about buying a house