Mortgage Promise terms & conditions
The Hanno Mortgage Promise is a calculation of your maximum mortgage based on your income, financial obligations and savings. It's thoroughly checked by our mortgage advisors and it's valid for up to two months.

Income

You're employed with a permanent contract: you'll need to share a recent salary slip and an employer's statement
You're employed with a temporary contract: besides a salary slip and employer's statement, you also need a letter of intent
You're self employed: you need at least three years of income history. 
Please note that it's more difficult to obtain a Hanno Mortgage Promise when you're self employed. Our mortgage advisors determine if you're eligible.
Financial obligations
You'll have to share details of all your credits and loans, both national and international. Think about your credit card, student debt or private lease car. 

If you have (had) a negative BKR registration you're nog eligible for a Mortgage Promise. 
Savings

You'll need to indicate how much savings you have available for buying your own house in the Netherlands.
Please note: when you buy a house in the Netherlands you need savings to pay for the financing and purchasing costs (kosten koper or k.k. in Dutch). Moreover, if the purchase price of the house is higher than the appraisal value, you'll have to cover the difference with your own assets. Even if your maximum mortgage based on your income is higher than the purchase price.

Apply for a mortgage promise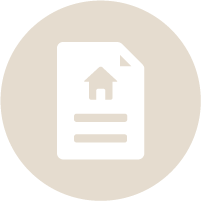 Put in an offer with the Hanno Mortgage Promise? Discuss the possibilities with a mortgage advisor.
How does the Hanno Mortgage Promise work?
You fill in your details and discuss your situation with a mortgage adviser
You provide documents about your income, financial obligations, assets and other matters that the advisor feels necessary
Your mortgage advisers will check your information and let you know if you qualify for the Hanno Mortgage Promise and tell you if it's wise to bid with a short or without financial clause
After receiving the Hanno Mortgage Promise you can use it directly to put in an offer on your dream house. It's important to stay in touch with your advisor during the bidding process.
The Hanno Mortgage Promise is only valid if all your data is correct. To guarantee this, we ask you to fill out and sign the Hanno Mortgage Promise assessment form.
Please beware that the validity of your Mortgage Promise expires after a period of two months or when something changes in your financial situation.